Map gallery for education sector
Compile data on various education-related matters and showcase it using smart informational maps with multiple distinct but interconnected planes of data. Utterly diverse data, for example, the exact location of schools, education supply-demand ratio by specialization, occupational work opportunities, professional migration, can add up to one multi-layer map. Check out the examples of education maps layers in the current gallery. Deploy geographic information systems and allow valid assessment of education infrastructure in the area of interest.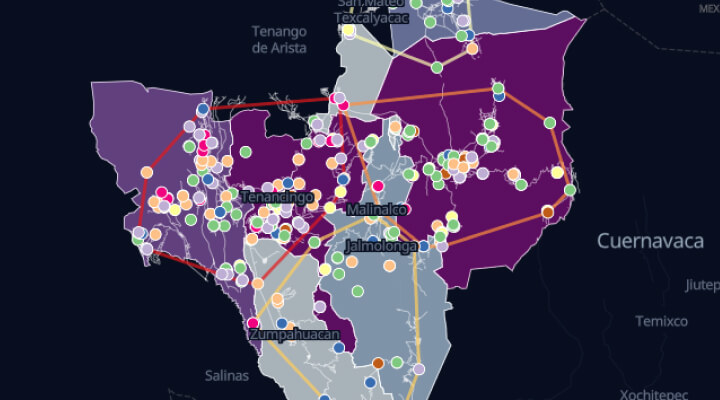 The map visualizes the results of data collection to identify the current status of educational facilities.