Map gallery
Cloud service which allows to transform business data into geospatial data in the format of points, lines and polygons, providing high-quality visualization and powerful analytics.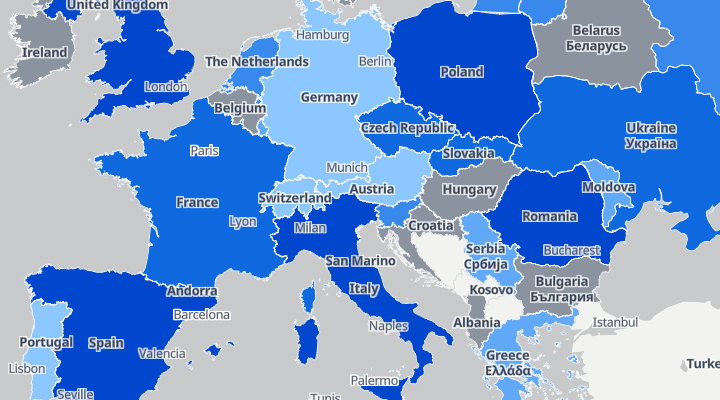 The map shows an increase in domestic violence against women during the COVID-19 pandemic in Europe and the US.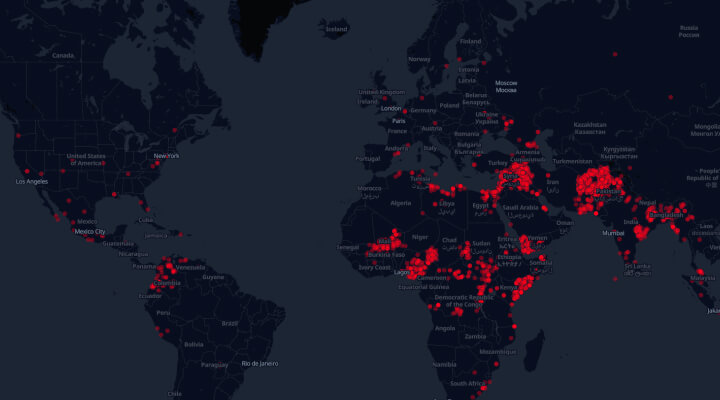 Visualization of terrorist attacks in 2017.