Security map gallery
Use geographic information systems to present various aspects of security-related data via maps. Multi-layer smart maps can visualize area-wise the cyber-security levels, crime rate, criminal chronicle, social security coverage, police stations' and jails' locations, public concerns by area, etc. The gallery below shows examples of the GIS technology application in various levels of security matters up to the scale of national security.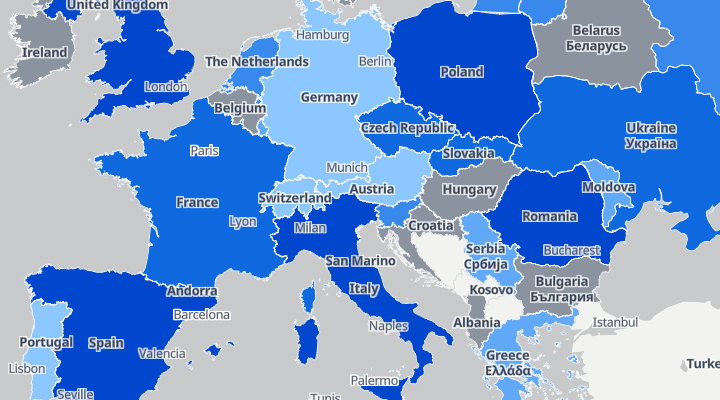 The map shows an increase in domestic violence against women during the COVID-19 pandemic in Europe and the US.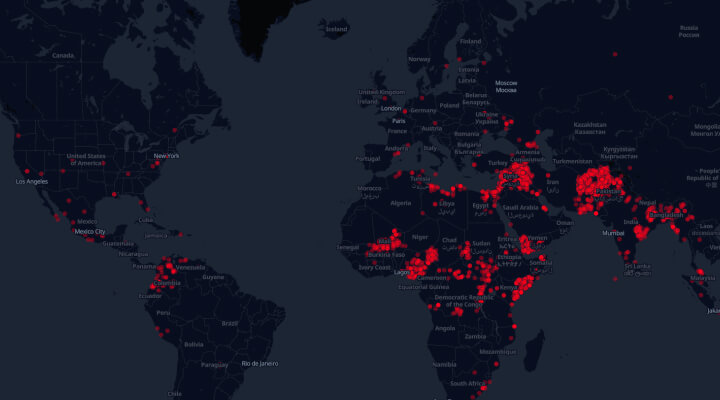 Visualization of terrorist attacks in 2017.