Map gallery
Cloud service which allows to transform business data into geospatial data in the format of points, lines and polygons, providing high-quality visualization and powerful analytics.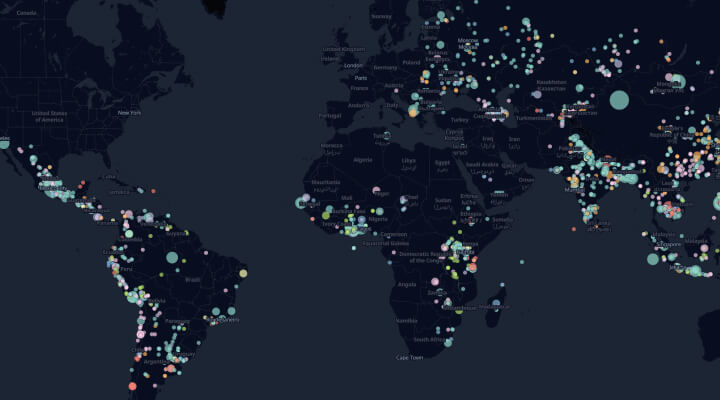 E-waste impact map. Color stylization by type of waste origin, and size differentiation by the number of people at risk.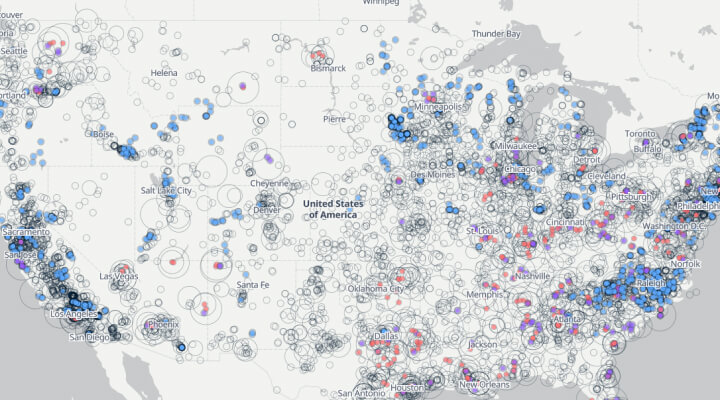 US power plants visualization and analysis.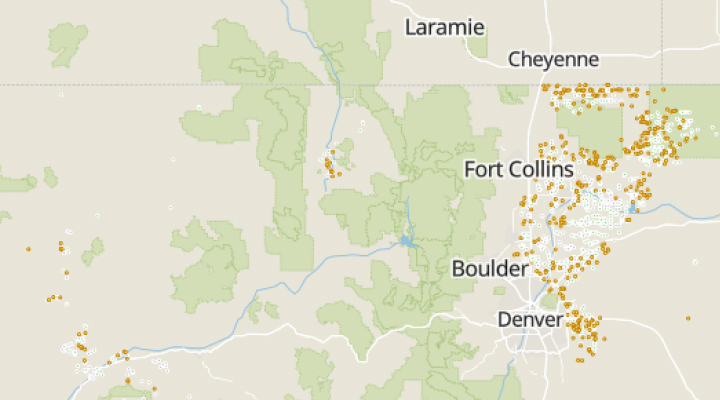 The Colorado Oil & Gas Conservation Commission regulates the development and production of the natural resources of oil and gas.