Infrastructure map gallery
The most diverse information on urban and rural infrastructure fits perfectly in the form of a multi-layer reference map. Use GIS solutions to boost your own understanding of the bright spots, problems, potential, and overall condition of the infrastructure in the area of your interest. Deploy smart maps for reports and presentations. Nothing speaks better than numbers, except for visualized numbers. Refine, change, or complement your data on city objects regularly and your Aspectum map will automatically integrate the updates.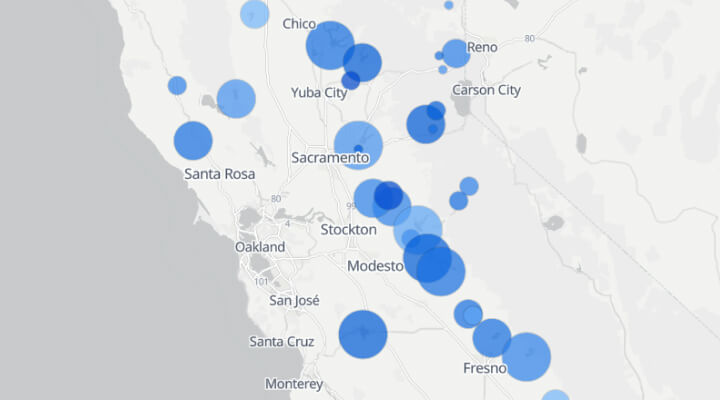 Map shows the visualization of reservoirs, their volume, and how much they are filled up after rains.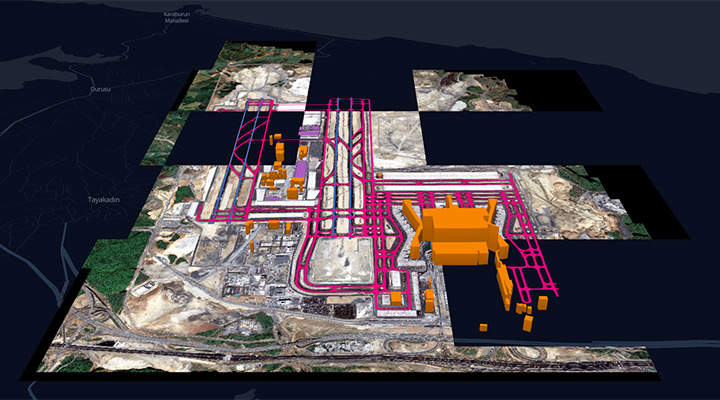 Change Detection functionality that can be highly useful to monitor the construction development of large infrastructural objects and construction sites.